Everything went great. Students really like the material and working on real equipment. I will definitely highly recommend you guys.
Clay Leitzke
I must have spent 80 hours doing the labs. The lab workbook is INSANE!!! The commentary with it helps me understand concepts I just did not get reading a regular book. Keep up the good work!
Patrick Cerbo
Certification Kits,
I am very pleased, all equipment powered up, I did check all WIC cards and cables, and everything passed their POSTs. The study guides are the BOMB, started reading them last night before bed.
Thanks!!
Mr. Thomas C. Howe
This is great. I REALLY LOVE all the material from your site and the lab work books. You know what YOU GUYS DID? Your LAB book "OVER-TRAINED" me to where that test was EASY!! ALL my configurations were 100% on the exam. I was like…?? Is THAT IT? haha!
Kevin Merrill
Thank you for your tremendous support(and proper lab books!). Look forward to upgrading and doing business in the future.
Jeremy Hinojosa
I've spent a lot of time on your website and some others that sell Cisco kits. I first want to tell you that your site is BY FAR the most thorough and informative and has stopped me from making several mistakes pertaining to purchasing my first lab.
Anthony Floyd
Hello, The training material on the CD is really great, thank you. Thanks again for all of the material provided on the CD. I will look to your site for more training materials in the future.
Best Regards,
James O'Hara
Very pleased with the awesome lab workbook and study materials included with the routers and switch.
Thanks!
Brian Fishman
I am excited and the President of our company is pleased with your product as well. I think that we will be holding training for a larger number of people now. I am glad that I found your website and was able to purchase your products.
Respectfully,
Michael L Griffin>
CertificationKits,
I just wanted to let you know I took my ICND2 yesterday and got a 958! :) I thought you might want to know. Man am I really happy.
Tom Dean
Thank you for the follow up, resources and great support.
Authors from some of the books I've read were right, Certificationkits is the best!
Thank you!
Daniel Ramsey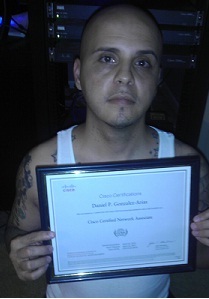 Daniel Gonzalez
I looked over the work book.. IT'S AMAZING!.. I've never seen such a comprehensive setup.. i shouldn't fail this exam.. then i'm on to the ccnp! ;)
Robert Dunivan
The lab workbook is great, really helping me with the practical experience side of things. I'll take a look at the links too, your site has been really great for information so far.
Thanks for all your help.
Gareth Charles
Hello,
Thank you for the follow up. I am very satisfied and I cannot tell you how long I have looked for such a CCNA guide so thank you for taking the time to put this together.
Tom Quick
The documentation is excellent, workbooks and videos alike.
Adrian Stefan
I am very satisfied with the lab book. It is exactly what I needed because it explains a lot of the basic how to setup/connect the devices for beginners (new to Cisco devices) that appear to be left out in the Cisco books by Wendell Odom.
Thanks
Alvin Mullins
Thank you for your support. Your web site is awesome and the kit is helping. I am SO glad I got the rack!
I didn't know much about Cisco equipment and had no clue what to order. Your website helped me choose a kit to get me by CCENT, CCNA, and CCNA Security exams!
John Witter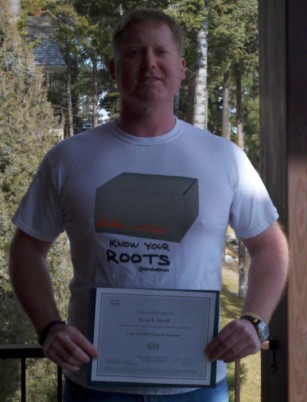 Kevin Merrill
Man, I could not be happier. This is a really great learning concept and I am glad I chose this path to get certified. With all the material from certificationkits and I should be good. The CD's books and charts are great. Thanks for the follow up. Classy packing job also with the M&M's. Nice touch.
jim nagy
I would like to thank you and your company for making it extremely easy for a new comer like myself to get setup with a home lab. Your site and your service has been outstanding and will recommend you without hesitation. I am fully setup now and am very very happy.
Best Regards,
Martin Fullbrook
Hi there,
I just want to say that I'm extremely glad that I found your site. You have a lot of great products and include lots of extra little nuggets. Thank you for taking out all the leg work of searching around for all the cables and accessories and for providing the right equipment at a great price, for the right cert. I will definitely recommend you guys to anybody interested in going for the ccna.
Chris Sanduliak
Everything is great! I'm very happy with the purchase and the speed at which it got here.
Everything works beautifully and the kit content is very comprehensive.
Thanks
Mark Cicalse
I just want to compliment you on this website, the information and support you provide is amazing, only wish I found this sooner.
Colin de Witt
Hey! Thanks for the follow-up. Everything is going great with my kit. The CCNA material included is really helpful.
Orlando Davila
I wanted to say I thank you guys for existing in the first place. Finding CertificationKits saved me a LOT of time and a LOT of money in pursuing my CCNA, CCNP, and CCIE (hopefully). I just wanted to say thank you to express my gratitude.
Andrew Bosnick
I will give your company high marks on your timely response and how you conduct business. You have been great. I would recommend you guys to anyone without pause.
Thanks,
Jake Bilington
Thank you for your great service! I look forward to purchasing more gear as my skills improve.
V/R
Dave Leonard
Thanks for the help and the phone call. What a great support team.
thanks,
Chuck Coffee
You guys are awesome and I'm more than happy with your service and items I ordered.
Micah Mitchell
Thank you for all of you help, support and customer service getting this lab working. It is connected with a Comcast business line with 5 static IPs. Everything else arrived this week and was put to use. I am very satisfied with my purchase and at some point I will need to be adding Wireless and Voice.
Thank you again,
John Vanderveer
Everything was perfect !!!
I have the 3550 Switch Running two VLANS with Two independent DHCP servers and I have a Trunk up to the 2611xm router on one ethernet port and I have the Internet connection (DHCP from the Internet) on the other ethernet port !!!
Very happy with the purchase and service…(I actually used several of your articles to help me configure the VLANS/Trunk line and Internet interface.
Thank you
Edward Ney
Hi there!
Thanks for the follow-up, the order is perfect!
John Reynolds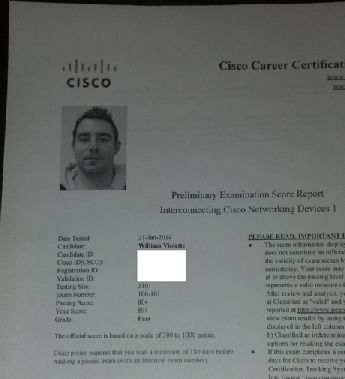 William V.
I have to say it is always a pleasure ordering from certificationkits.com. When I order from you guys I know I'm ordering equipment that works and the equipment I order comes as ordered.
I've ordered from a few other people and sadly enuogh they did not go smooth, I either received faulty equipment or the wrong equipment, but you guys do it right!
Thanks!
Stephen Occhiogrosso
I have really enjoyed your Wheel of Fortune style Certification Brain Teasers. They pass the time great on transcontinental flights and get me to review material that can be rather dry. :-) I wondered if you might have a mobile app in the works for CCNP with a similar game play style?In any event thank you for the great iPad app.
Best,
Michael Medwid
Thank you – thank you so much… Your company has SUPERB Customer Service and I will recommend you to all that I know seeking networking equipment.
Best Regards,
Heather Bee
As always, thanks guys simply the best gear one can buy preparing for certs and just staying sharp with Cisco equipment.
Daniel Ramsey
Awesome, awesome, awesome!, If there is any survey or 5-star review thing I can do for you, just send it to me and I will fill it out.
again, thanks James Cameron
Thanks for the follow-up !
I am happy with my purchase (still one more router on the way, to expand to a 3 router kit).
You guys are very professional, and you've been very prompt and helpful answering all of my questions so far, and I am glad I chose you to purchase my kit.
Thanks, Howard Knight
The order is everything that I expected. It came to my home faster than I expected. I was thoroughly satisfied with the service.
Paul Cunningham
You guys rock!
Philip Mabry
Hi there!
I got my order a few days ago. I'm very pleased. I haven't hooked everything up yet. I started watching some videos, I don't want to hook it up wrong and break anything lol. Thanks for the links. I definitely need all the help I can get learning this.
Sincerely,
Matthew Humphrey
Great transaction. I received exactly what I ordered in great condition. I will definitely order again.
Pete Holcomb
Everything is good. I am working hard on my CCNA voice. Learning alot. Thanks for the links.
Best regards,
W. Lloyd Dorricott
Everything is great and I must say that you can not put a price on having the actual equipment to practice on. It beats the simulators hands down every time . . .
Richard Parker
Very happy with the service !!!!!
Eric Pinot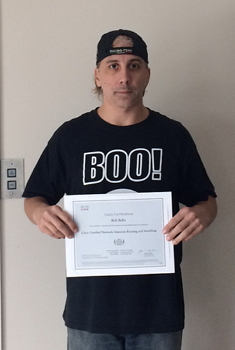 Dion
I did receive all of my materials and couldn't be happier. The network rack is among the most solid I have seen!
Alex Marsh
Thank you for the rapid responses. I'm going to do some software upgrading. I'm a very happy customer. Your support is unwavering.
Herb Holbrook
I am rolling and you can count on hearing from me in the near future. You and the rest of the team rock.
Steve Guthrie
Hello. My order was perfect. Thanks for the great prices and the customer service I had to use initially. I am already a CCNA so my next move is CCNA Security. Thanks again guys.
Tom Pinky