As you may have heard, Cisco has recently announced that they will be retiring the current CCNP exam and it will be replaced with a new CCNP Routing & Switching exam.  The current exam consists of the ROUTE 642-902, SWITCH 642-813 and TSHOOT 642-813 exams.  You will be able to take these exams until January 29th, 2015 which many students will probably want to do so they are taken a version of the exam with lots of study material currently available versus taking a relatively unknown exam.
The new exam will have the same three exams ROUTE, SWITCH and TSHOOT but the exam numbers will be changed to ROUTE 300-101 Implementing Cisco IP Routing 2.0, SWITCH 300-115 Implementing Cisco IP Switching 2.0 and TSHOOT 300-135 Troubleshooting and Maintaining Cisco IP Networks 2.0 respectively.  This is in line with what Cisco has historically done in refreshing the technologies covered for their various certifications as the industry absorbs new technologies into the mainstream.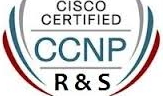 Cisco CCNP Routing & Switching Logo
So let's take a minute to review at a high-level some of the major new topics that have been introduced to the CCNP exam.  There is an increased emphasis on IPv6, and the additions of VSS, DMVPN, StackWise and much like the CCIE and CCNA tracks now there is an increased emphasis on Troubleshooting.  Touching on existing technologies that have remained on the exam and may have been slightly tweaked are the base routing protocols IP, OSPF, EIGRP, and BGP.  Additionally still included are CCNP level topics on STP, VLANs, VTP, MST and EtherChannel.
Now if we dig in a little deeper, let's review some of these technologies in a little more detail.
IPv6 – If you are looking at taking the CCNP exam, you obviously know that IPv4 and IPv6 are directly interoperable.  Thus you have to run a dual-stack with both IPv4 and IPv6 running on the devices.  There will be an increased emphasis on really understanding IPv6 in-depth and being able to troubleshoot it whereas on the last version of the exam simply knowing the basics of IPv6 was sufficient.  So brush up on IPv6!
DMVPN – Dynamic Multipoint Virtual Private Networks are becoming more and more commonplace with companies trying to cut costs and leverage the Internet.  Remember the hub and spoke topology diagrams back from your CCNA days?  This is the same concept except you will leverage DMVPN to do things dynamically which is the really cool part.  So instead of having to sit there and do multiple IPSec configs, you will be able to bring up the site much more quickly.  DMVPN basically will query the hub site and be able to create a dynamic IPSec VPN tunnel between the two locations.  Cisco terms this as their zero touch deployment solution.
Cisco StackWise – Have you ever seen the interface on the back of a 3750 switch that save STACK 1 or STACK 2 over it?  Well that is the Cisco proprietary StackWise interface.  By interconnecting up to nine switches together and using the Cisco StackWise management features, you can manage the entire stack as a single entity.  In a nutshell you will define one of the switches as the master and the rest will be considered subordinates.  Then you can interconnect the switches via the StackWise interconnect cable which can deliver speeds of up to 32 Gbps between the devices.  You can then simply console into the master switch and manage the stack.  This can be done via the console port or via an IP that is assigned to the stack.  Pretty cool, huh?  You can also set priority on the switches to influence who will become the master if the master fails.  This provides redundancy, high availability and many other features.  You can see the StackWise ports circled in red below along with a picture of the the cables.


Cisco StackWise
VSS – Virtual Switch Services is basically the virtualization of two switches into a single Catalyst switch.  For example you could take a pair of 6506E switches with a VSSE 720-10G switches and pool them together into a VSS 1440.  Much like the Cisco StackWise solution, the goal here is to reduce administrative overhead.  By making these a single virtual entity it will help to manage redundancy, load balancing and help to ensure a Layer 2 loop free network while eliminating the dependency on STP and FHRP.  It does this by interconnecting the two devices over VSLs (Virtual Switch Links).  Additionally with the support for Multichassis Ether Channel or MEC, it allows multiple ports on a switch to be bundled and form a single logical port.  That is not all, it also increases the device's bandwidth to 1.4 Tbps in which you could theoretically have up to 132 10 GbE ports per entity!
So now that we touched on some of the new features that were added to the CCNP Routing & Switching certification suite of exams, let's talk a little about what has been removed.  As with most Cisco exam refreshes, about 10 to 20% of the exam is ripped out due to being legacy topics or due to those technologies received their very own certification.  This is primarily the case in the removal of the Wireless, VoIP and Video topics.  Much like we seen with the recent refresh of the CCNA exam, Cisco has decided to create specializations in the CCNA and CCNP certification exam track.  Now we have the missing piece in between CCNA Routing & Switching and CCIE Routing & Switching!
So if you are wondering what does this mean for me as I am building my CCNP lab?  Definitely get at least two Cisco 3750 switches with the StackWise cables.  Then if Cisco follows their historical topology and model for their CiscoPress labs, you can use two additional 2960 switches.  From a router perspective it seems at this point four IOS 15.1 ISR routers will be a safe bet.  If you want to customize your CCNP lab kit, simply go here and select the appropriate upgrades!  http://www.certificationkits.com/cisco-ccna-super-economy-ccnp-p-2690.html